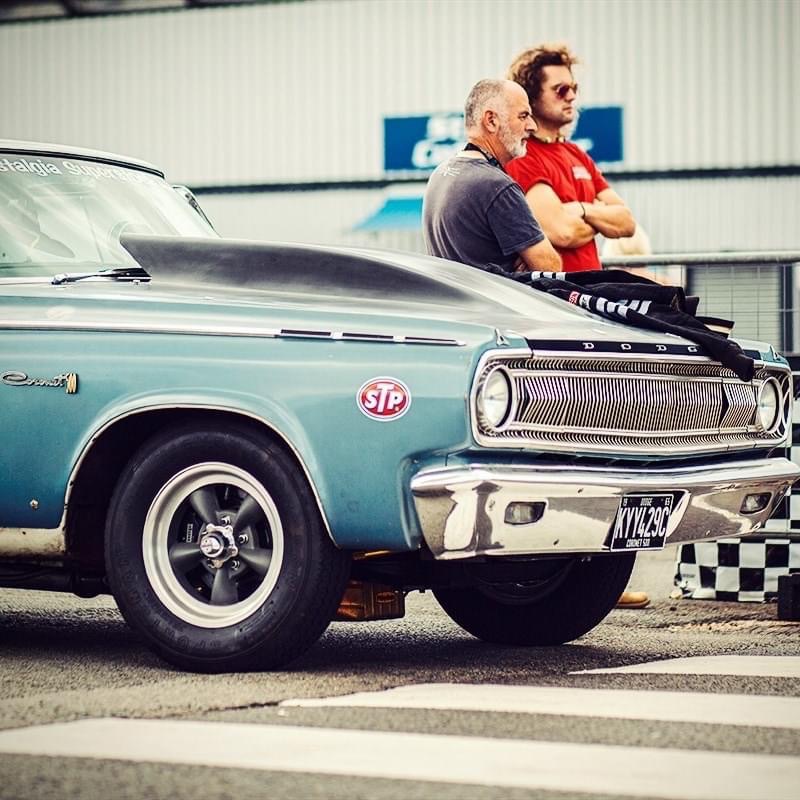 It is with much disappointment that we announce that Daniel Cross is moving on after 7 years' service with Cheam Sports Club, with several years as Clubhouse Manager.A great leader with a positive can-do attitude every single shift, Dan has established himself as a Member and Staff favourite and will clearly be missed by all. We'd like to thank Dan for his remarkable effort over the years which has been a major factor in the Club being as successful as it now is, and we wish him every possible success in his new venture. Dan will be with us until the end of November.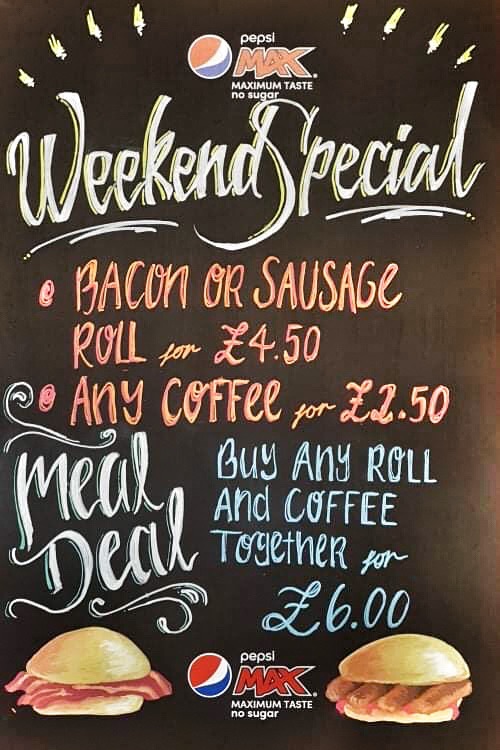 Starting this weekend from 9am - a bacon roll or a sausage roll plus your choice of coffee for £6 - saving £1. Chef's cooking and our lattes, cappuccinos etc to get your weekend underway!
Thank you to Elenya for her amazing artwork!
For all our footballers, young and old, players and/or fans, take a look at pages 57 and 58 of the Grassroots Post. You might recognise the ground and some of our great new friends from Sutton United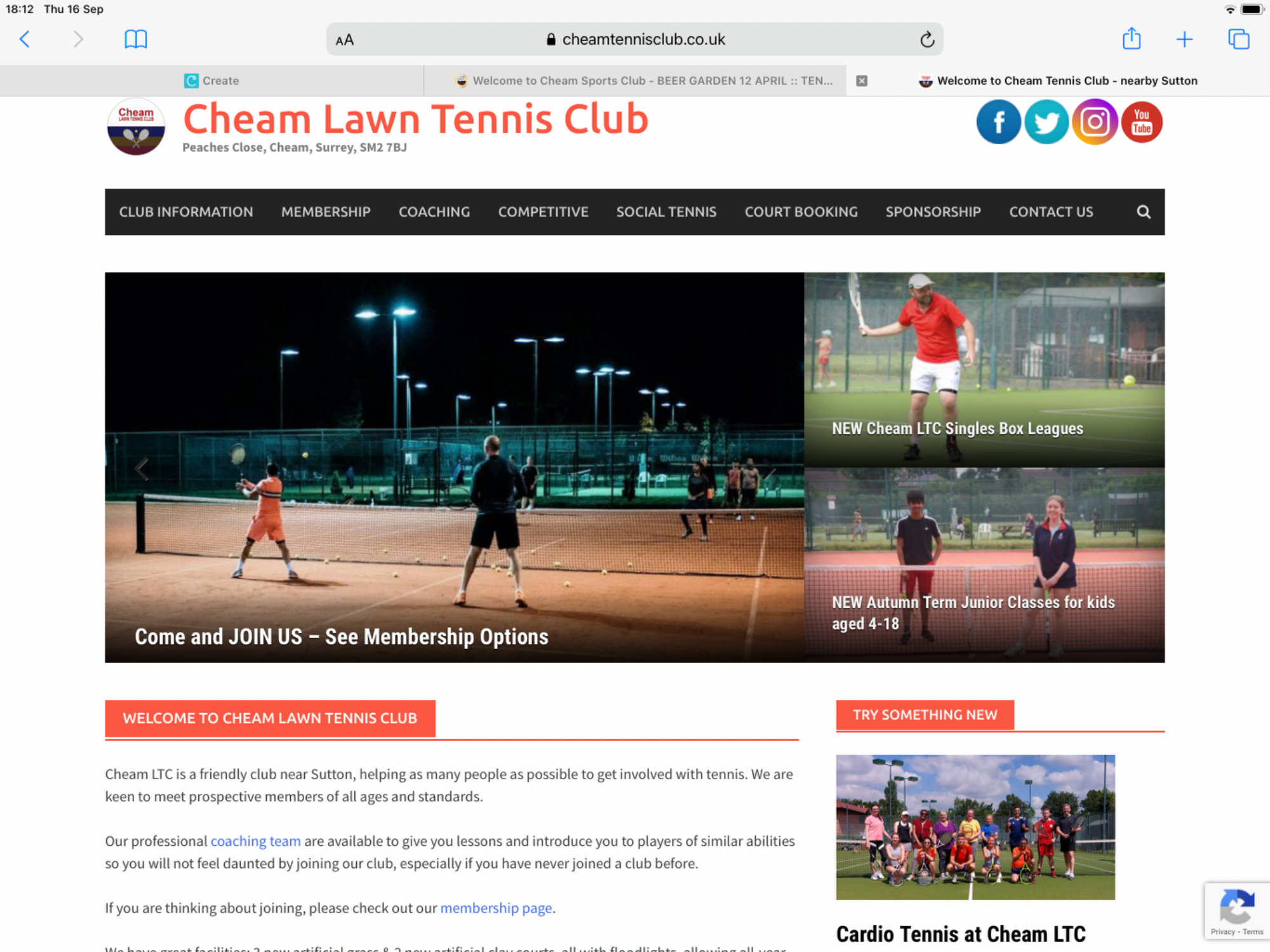 Have you taken a look at Cheam Tennis Club's website recently? Lots going on with relaxed atmosphere. Click
here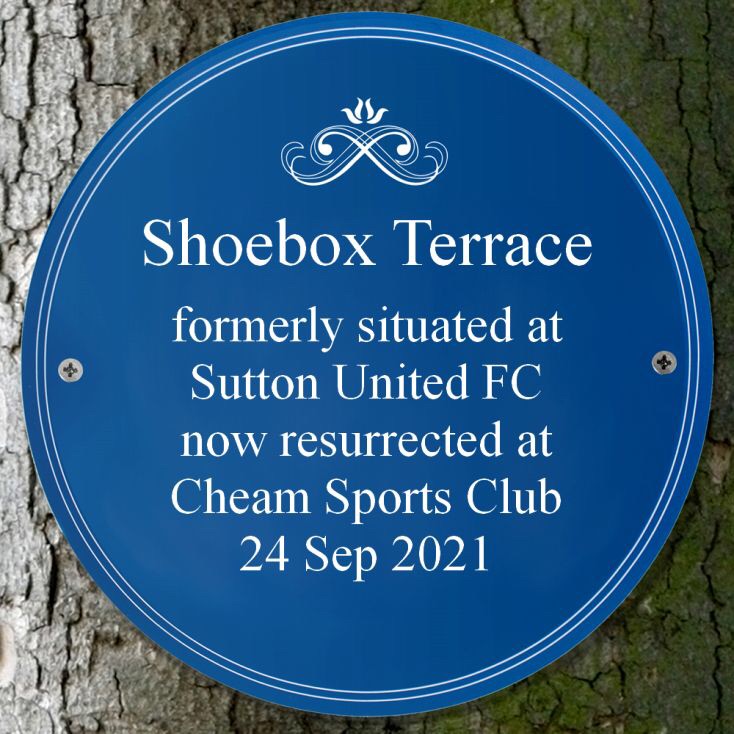 On Friday 24 September at 7pm we will be unveiling the recreation of part of the iconic Shoebox Terrace. Should be a lot of fun and everyone is welcome to come along and have their photo taken.
Expect a bit of music, a speech or two and more.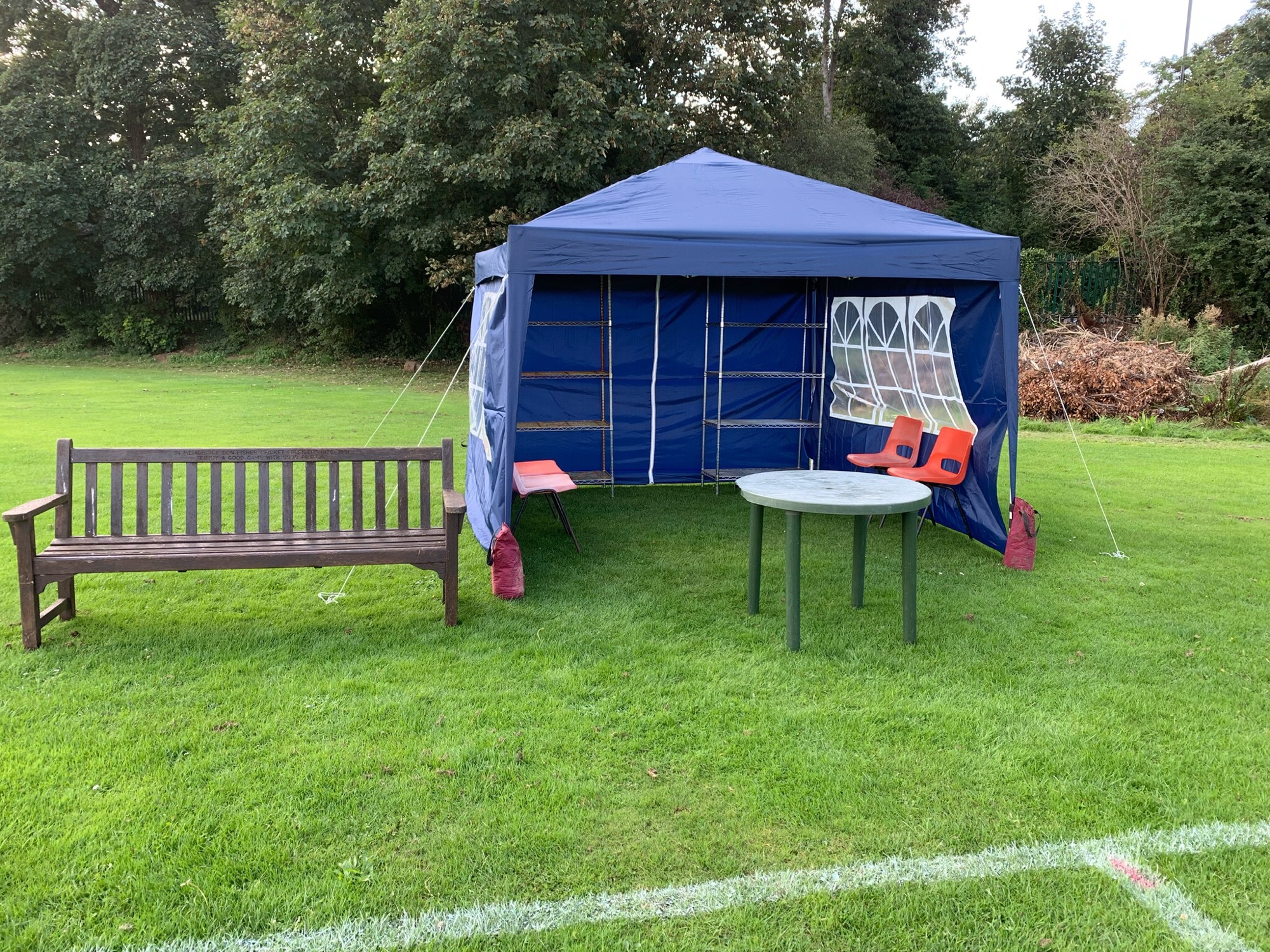 Some shelter from the elements for our Walking Football players - here every Wednesday morning 10:30-midday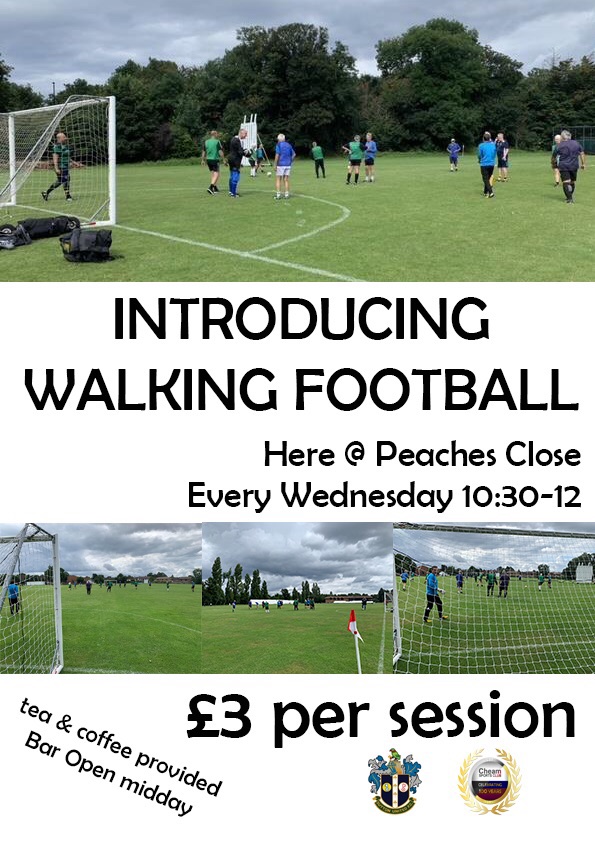 Walking football. Aimed at the 50+ish crowd, it's a great way to meet new friends, get some exercise and have fun.
£3 per session of 75mins (3x25) and its here at the Club from 10:30-12 every Wednesday in partnership with Sutton United FC.
We hope to soon run a Friday afternoon session from 3pm -keep an eye out for details!

Welcome to Cheam Sports Club
Chairman : Alan Rankin
Vice-Chairman : Ray Ward
Treasurer : Stuart Savill
Secretary : Colin Hillier
Clubhouse Manager : Dan Cross
Deputy Clubhouse Manager : Henry Smith
Website admin : Colin Hillier
Sports Club General Manager : Colin Hillier
Assistant General Manager : Derry Brophy
Stock Manager : Derry Brophy
Bookings Manager : Jane Widmer
Head Chef : Adam Melius