A message from Chairman Al and everyone at Cheam Sports Club:
DANIEL CROSS, THANK YOU FOR ALL YOU'VE DONE FOR THE CLUB AND GOOD LUCK!
Today we say Adios to one of the hardest working people I have ever met. Always keen to get things done, turn his hand to anything, always on time and rarely if ever missing a shift.
Dan, on behalf of the Executive Officers, your colleagues and all the members of Cheam Sports Club, thank you. You have helped massively in keeping the Sports Club not just on track but in us becoming bigger, better and busier. Good luck in your new career, we are sure you will be a great success.A new employer has hit lucky. Very lucky indeed.
Keep in touch and come down whenever you like. You are now a social member of Cheam Sports Club for life so there is no excuse!
All the very best from all of us.
Alan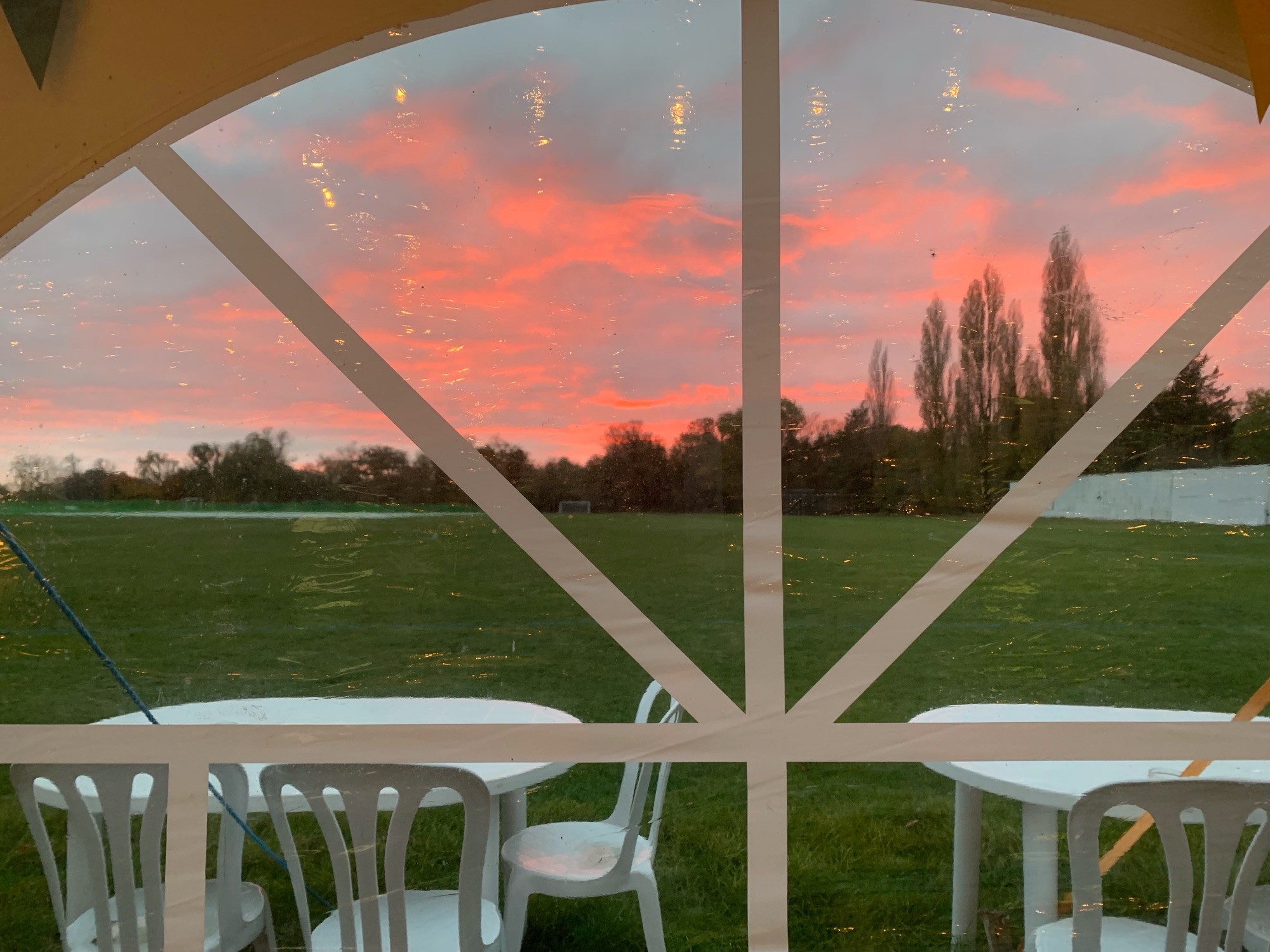 If you haven't been to YOUR Club for a while, you're missing out! Remember, we have two Marquees for those of you who prefer to be away from the busy bar, and we have heaters in both to take the chill off. So, if you want to avoid the Sport on the Screens inside, you can go 'outside' instead and socialise with friends.
Our bar, serving coffees and teas as well as the full range of beers, wines and soft drinks, is open seven days a week. Our Chef is here 6 days a week with deserved day off on Mondays.
So, come and see us - we are not a high street pub but a multi-sport Members Club; your support really does help each sport and every Member.
For all our footballers, young and old, players and/or fans, take a look at pages 57 and 58 of the Grassroots Post. You might recognise the ground and some of our great new friends from Sutton United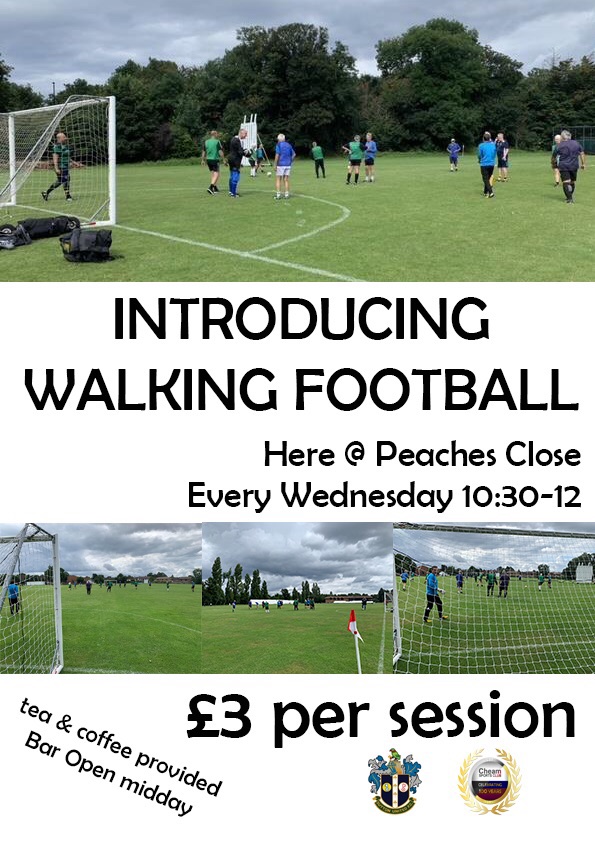 Walking football. Aimed at the 50+ish crowd, it's a great way to meet new friends, get some exercise and have fun.
£3 per session of 75mins (3x25) and its here at the Club from 10:30-12 every Wednesday in partnership with Sutton United FC.
We hope to soon run a Friday afternoon session from 3pm -keep an eye out for details!

Welcome to Cheam Sports Club
Chairman : Alan Rankin
Vice-Chairman : Ray Ward
Treasurer : Stuart Savill
Secretary : Colin Hillier
Clubhouse Manager : Dan Cross
Deputy Clubhouse Manager : Henry Smith
Website admin : Colin Hillier
Sports Club General Manager : Colin Hillier
Assistant General Manager : Derry Brophy
Stock Manager : Derry Brophy
Bookings Manager : Jane Widmer
Head Chef : Adam Melius